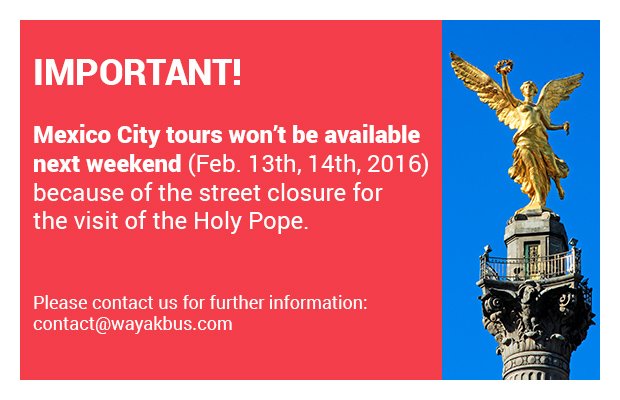 Top Cities


$ 84 USD
San Cristobal de las Casas
San Cristobal de las Casas is a beautiful colonial city that keeps its traditional red tile roofs, Baroque facades and Moorish style buildings. It is a charming city in the Chiapas highlands, with so much to see and do. Its location makes it the perfect place to stay whilst exploring and learning about Chiapas.


$ 37 USD
Playa del Carmen
Located on the Caribbean coast in the Yucatan Peninsula, Playa del Carmen boasts stunning beaches with white sand and translucent turquoise water. It is more tranquil than Cancun but still packed with fantastic restaurants and bars and there are plenty of opportunities to explore the area nearby, visiting stunning archaeological sites and incredible nature reserves.


$ 119 USD
Merida
Merida, the biggest city in the Yucatan Peninsula is also known as the White City. One of the most beautiful colonial cities in Mexico, it blends proud indigenous traditions and a modern international flavor! Mérida was founded in 1542 by Francisco de Montejo and is considered the cultural and financial capital of the Yucatan.


$ 160 USD
Mexico City
Mexico's capital city was built in the place of Tenochtitlan, the capital of the Aztec world. Steeped in history and culture, this bustling, trendy metropolis is one of the biggest cities in the world and is literally overflowing with fascinating places to go and interesting things to do. Mexico City is unique and entirely unforgettable!

$ 54 USD
Oaxaca
Nestled in a valley, surrounded by impressive mountains and bursting with color and stunning architecture, Oaxaca is possibly one of Mexico's most beautiful cities. The historic center was declared a UNESCO World Heritage Site in 1987 and it is easy to see why. Oaxaca state is home to 16 different indigenous groups, making it a fascinating place to discover the diversity of Mexico. Beautiful handicrafts, archaeological sites, natural beauty, colonial architecture, traditional fiestas and world-famous food mean that Oaxaca has something for everyone.


$ 85 USD
Palenque
Palenque is one of the most impressive Maya sites in Chiapas, with so much to explore and be awed by. Surrounded by jungle, the remarkable stone edifices are offset by the green of trees all around. Truly breathtaking! Close to Palenque are the Agua Azul and Misol-Ha waterfalls, two very distinct cascades that will leave you in awe of their natural beauty and power.
Archaeological sites
Adventure
Top Tours
A closer look into the Wayak experience. FROM TRAVELER TO TRAVELER
Need help?
Contact Us

Custom itinerary?

Offers